Google provides many important tools for businesses. Google My Business is a vital one among them. This free online tool allows businesses and organizations to manage their online presence on Google, including Google Search and Google Maps. It's designed to help businesses interact with customers by sharing their experiences with businesses & finding businesses based on local search queries.
With Google My Business, you can create and manage a business profile that includes essential information about your company, such as its name, address, phone number, website, hours of operation, Q&A, Videos, and photos. This listing appears in Google Search results and Google Maps when people search for businesses or services in their local area. Here we will be discussing GMB's importance for local businesses & how to set up an eye-catching GMB profile.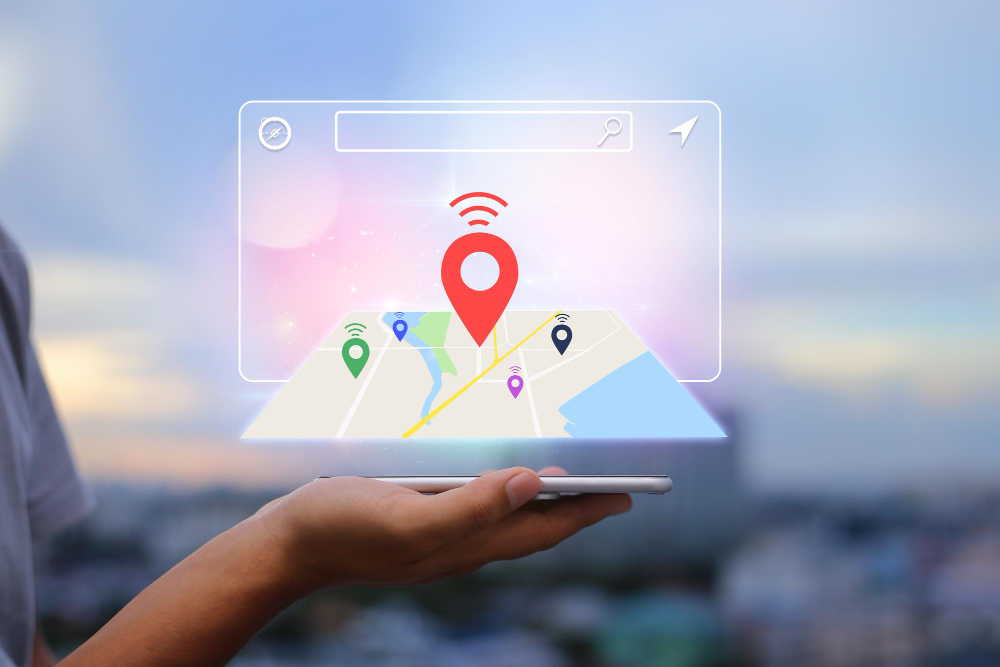 How GMB Helps Local Businesses?
Local customers play a crucial role in the business growth. For this reason, every business is now focusing on local SEO. GMB profile is the most lethal weapon for local SEO growth. Read the below points to learn, how GMB helps local businesses to grow.
Improved Visibility in Local Search Results:
If you have a well-maintained GMB listing, your business is more likely to appear in local search results when potential customers are looking for products or services in your locality. This increased visibility can drive more traffic to your business.
Local SEO:
Maintaining an optimized GMB profile is crucial for local search engine optimization (SEO). Google uses the information listed in GMB listings to determine which businesses will appear in the SERP for a local search query. For instance, if a customer is looking for an "SEO Agency in Dallas", Google will use its GMB database and search for the best local Dallas agency based on ratings & reviews. This is one of the most important local pack ranking factors
Accurate Information:
GMB allows you to list out your business information, including your address, phone number, hours of operation, news, photos, and website. This ensures that potential customers can easily find and contact your business.
Customer Reviews:
GMB allows customers to leave reviews and ratings about your business or services. Positive reviews can build trust and credibility, while negative reviews provide an opportunity to address issues and improve your services. A good rating & positive review always entice customers to buy your products & services.
Visual Content:
Not only business information, you can upload photos and videos of your business, products, and services, giving potential customers a better understanding of what you offer. An eye-catching GMB profile can make your business more appealing to customers.
Post Updates:
There is an option in GMB to post about promotions, events, and news updates. These posts appear in search results and can attract more attention from customers.
Insights and Analytics:
GMB provides insights on how users interact with your listing, including how many people view it, click on your website, request directions, or call your business. These insights help you understand customer behavior and tailor your marketing strategies accordingly.
Messaging:
You can also enable the messaging option, allowing customers to send you direct messages through the GMB app. This can facilitate communication and customer inquiries directly.
Website Traffic:
If you have linked your website to your GMB listing, you can track how many users visit your site through GMB. This data helps you understand the effectiveness of your online presence.
Mobile Accessibility:
Maximum local searches are done from mobile devices. Many people search for local businesses on their mobile devices, and GMB is mobile-friendly. This means that potential customers can easily access your business information and contact details while on the go.
How to Setup your Google My Business Profile Properly
Setting up your Google Business Profile involves several important steps to ensure that your online presence accurately represents your business and engages with potential customers effectively. Here's a breakdown of each of the points you need to care about:
i. Enter Complete Data for Your Profile:
Ensure you fill out all the fields in your Google My Business profile. This includes your business name, address, phone number, opening hours, website, and a brief but informative description of your business. This will help customers know about your products, services & contact details.
ii. Double Check NAP (Name, Address, Phone Number):
Consistency in your business's name, address, and phone number across all online platforms is crucial. Double-check and verify that this information is accurate and matches what's on your website. So that customers can interact with your business easily.
iii. Include Keywords:
Organic appearance always depends on the keywords' relevancy. Incorporate relevant keywords into your business description and posts to enhance your profile's ranking in local searches. Using proper keywords can outrank your competitors' GMB profiles.
iv. Choose Proper Category:
Be careful when selecting the category of your business. Select the most appropriate category for your business. This helps Google to get a better understanding of your services and display your profile accordingly to the right audience.
v. Keep Accurate Business Operating Hours:
It is one of the most important pieces of information about your business. Add correct opening hours data & update regularly to reflect any changes, especially for holidays or special occasions. Customers should be able to rely on this information.
vi. Add Photos & Videos:
Photos & videos always get more traction than texts. Upload high-quality photos and videos that showcase your products, services, team, and the overall atmosphere of your business. Visual content can greatly enhance your profile's appeal.
vii. Select Applicable Attributes:
Specify attributes that describe your business, such as "wheelchair accessible," "dine in", "pet-friendly," or "free Wi-Fi." These details help customers understand what to expect.
viii. Post Local Updates to Your Google Business Profile:
Share news, promotions, events, and other relevant updates on your GMB profile to keep customers informed and engaged. This can be a great addition to your GMB profile. Customers can get maximum updates about your business from this section.
ix. Interact with Customers Through GMB App Messages:
If you've enabled messaging, respond to customer inquiries promptly and professionally. Engaging with potential customers through messaging can lead to conversions. The only disadvantage of this feature is to message through the GMB application.
x. Manage and respond to Customer Reviews:
Regularly monitor and respond to customer reviews, both positive and negative. Engaging with feedback shows that you value customers' feedback and can help build trust. Where positive reviews entice customers, negative reviews give you a chance to improve your services.
xi. Use the Product Catalog:
Do not forget to use this feature if your business offers products. Use the product catalog feature to showcase your offerings with images, prices, and descriptions. Customers can get a brief overview of your products without visiting your websites.
xii. Add Q & A Section:
Encourage customers to ask questions about your business, and provide detailed, helpful responses. This can improve the information available about your business on Google.
By following these steps and regularly updating your Google Business Profile, you can maximize its impact on your local SEO, online visibility, and customer engagement. It's a valuable tool for businesses looking to attract and serve local customers effectively.